Campaign Launch Videos & Campaign Videos for National Fundraising Design & Production
The Politics Company Inc.'s campaign video design and production for a 2022 Democratic U.S. Senatorial campaign.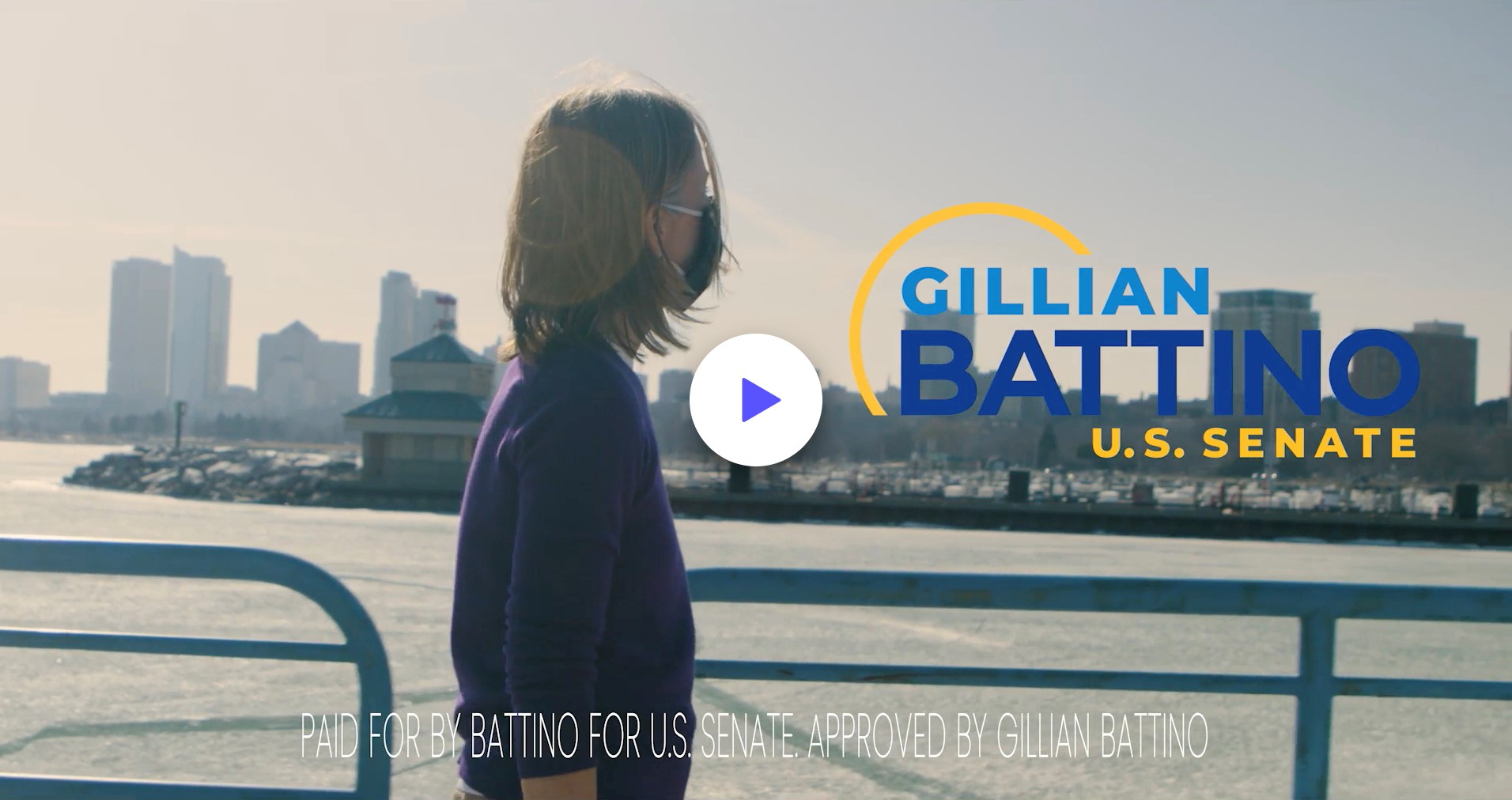 The Politics Company Inc. designs and produces campaign launch videos and campaign videos for national fundraising. It is important that campaigns have a two to three minutes video that tells the story of the candidate in an emotionally motivating way. The Politics Company Inc. team designs a 320 to 480 words script and storyboard in close coordination with the candidate and their campaign team. The objectives of campaign videos are to introduce the candidate, share their story, share why they are running & where they stand on the issues they are passionate about, show that they're credible and viable, raise awareness of the campaign, if the candidate is running against an incumbent, why that incumbent doesn't deserve to be reelected and, of course, help raise money.
The Politics Company Inc. video film crews, based in LA and Atlanta, are top professionals and capture normal-speed and slow-motion video to create amazing campaign videos. The video edit crew also creates slow-motion 20 seconds video to be used for the Facebook header and the website home page. For more information about campaign video design and production, contact Ken Christensen at 202-506-8151.
Please click on the video snapshot below to see an example of a campaign video designed by The Politics Company Inc. that had over 1.5 million views.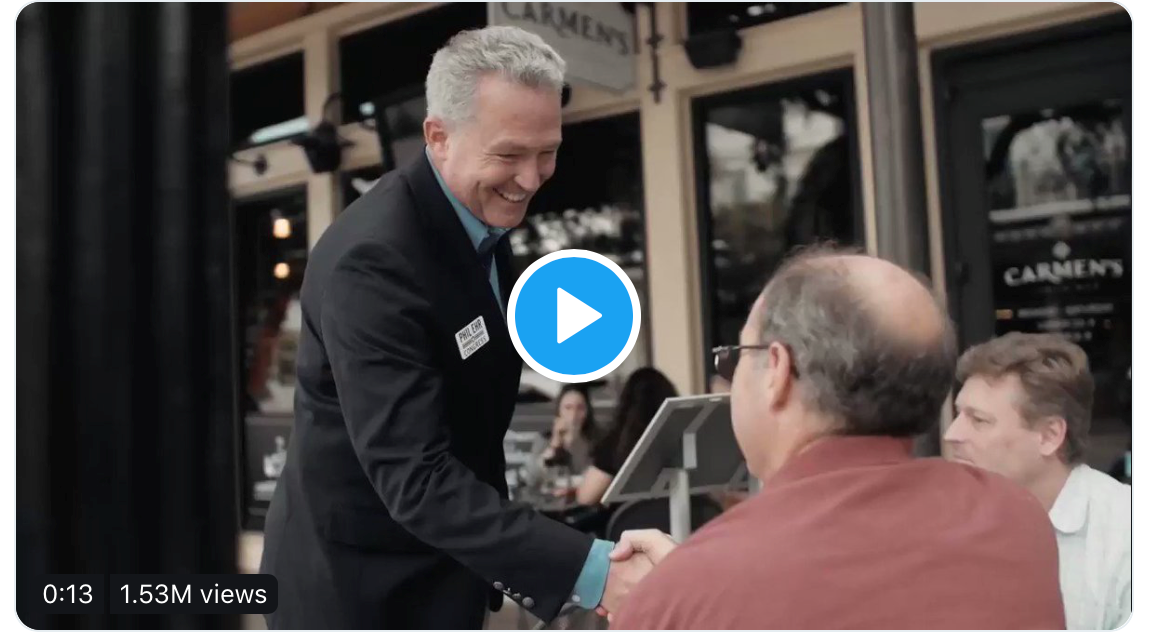 Ken Christensen on campaign video film shoots for his Democratic U.S. Senatorial and U.S Congressional clients.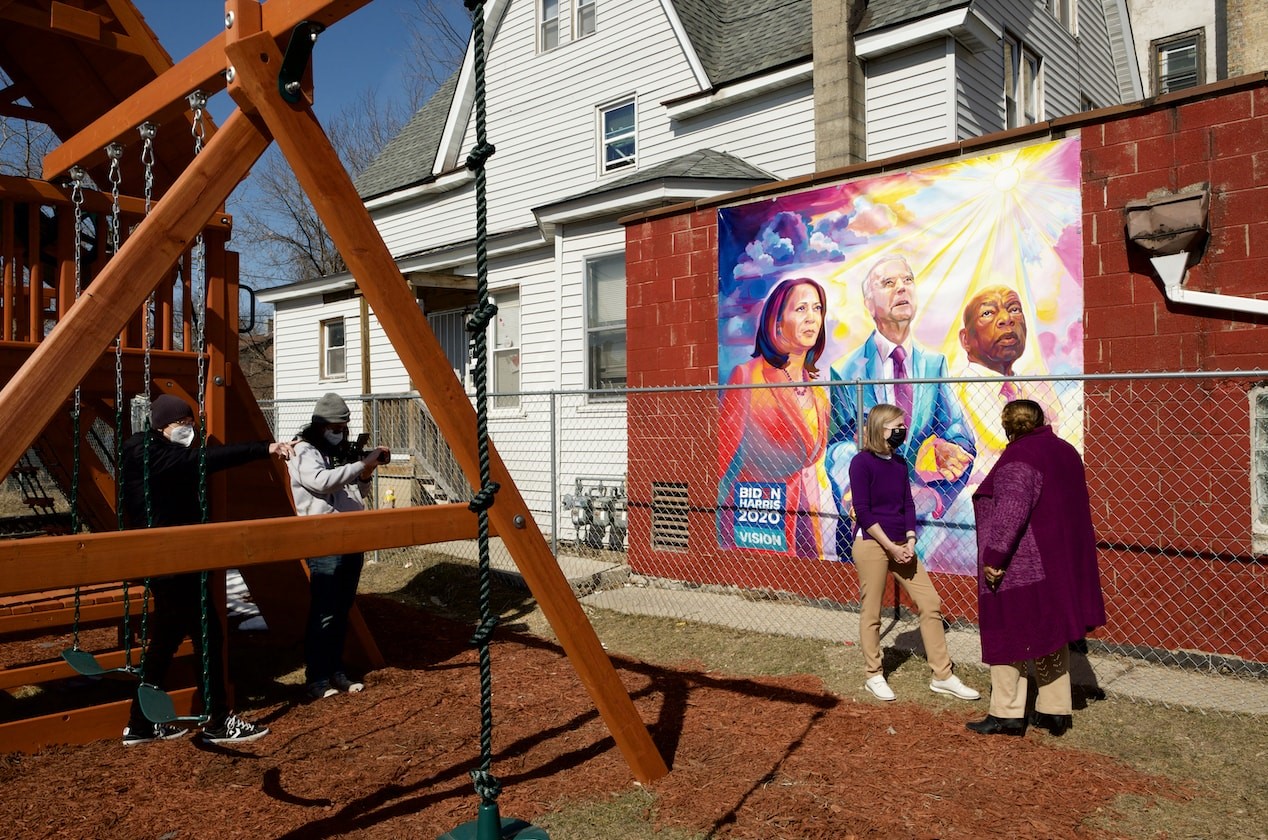 [Ken Christensen on a film shoot for a Democratic U.S. Senatorial client in Wisconsin.]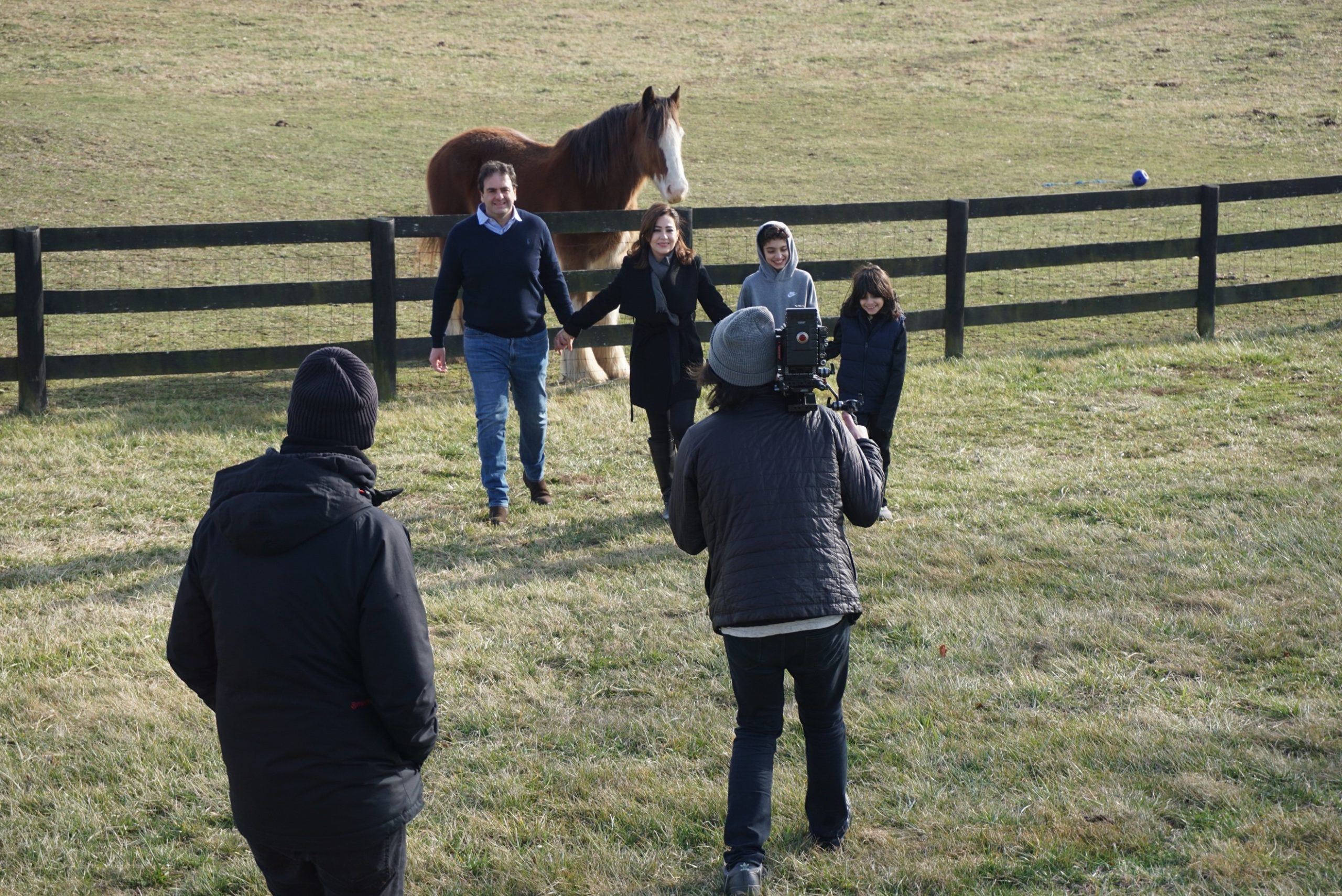 [Ken Christensen on a film shoot for a Democratic U.S. Congressional client in Virginia.]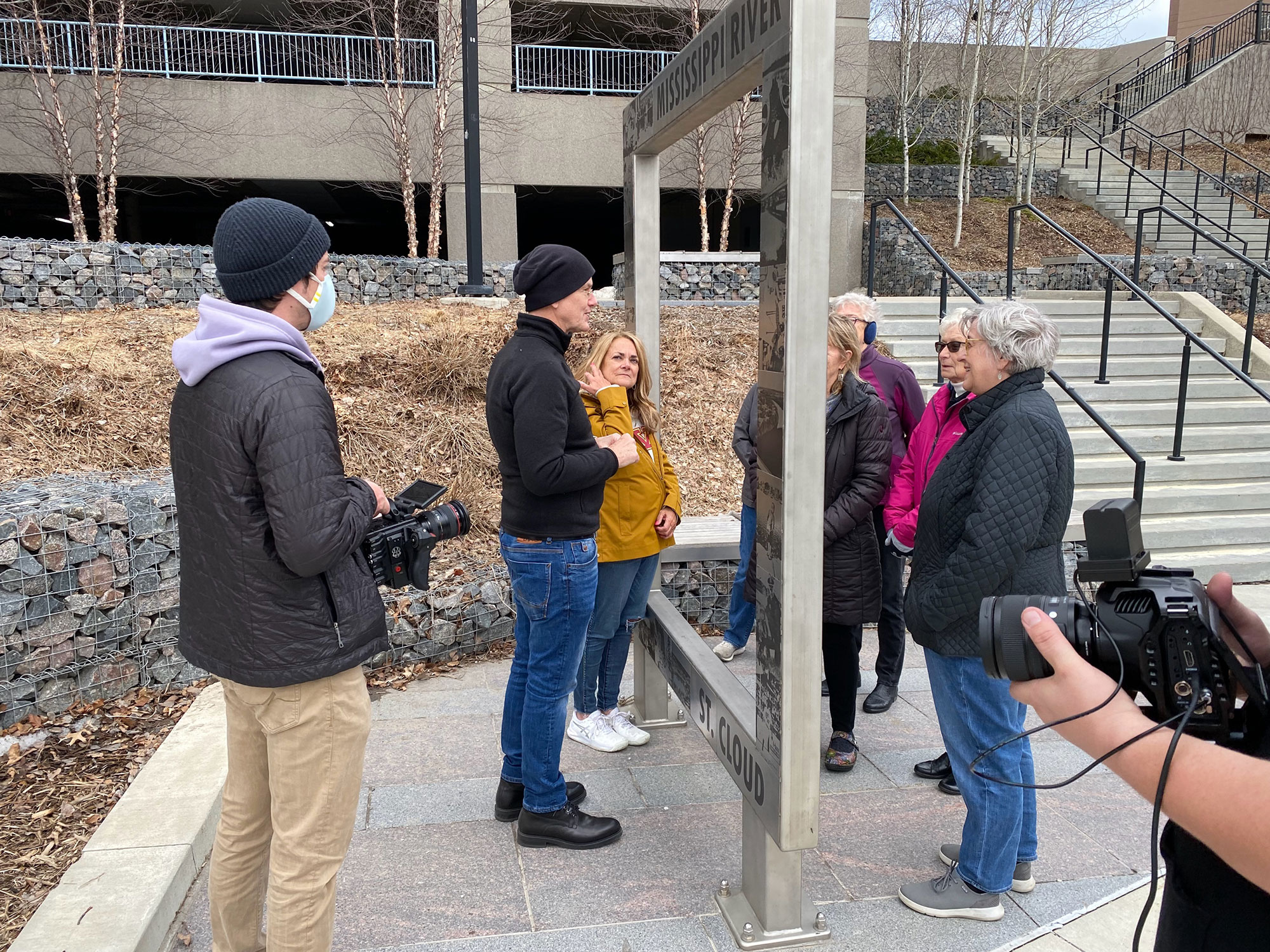 [Ken Christensen directing a film shoot for a Democratic U.S. Congressional client in Minnesota.]
Political Action Committees Outreach
Since, The Politics Company Inc. is a Washington, D.C. based Democratic media, political, strategic messaging, PAC outreach & national fundraising consulting firm, we communicate directly with PAC Directors. The Politics Company Inc. has built professional relationships with all the major political action committees. This gives your campaign an important edge in selling your campaign and competing for limited PAC dollars.
Labor Unions Outreach
National Interest Groups Outreach
Political Action Committees Outreach
Democratic Congressional Leadership Committees Outreach
Democratic U.S. Senators & U.S. Representatives Outreach
DCCC, DSCC & DNC Outreach
Washington, DC Scheduling | Meet & Greets
Campaign Prospectus Design & Development
National Fundraising Consulting
At The Politics Company Inc., we offer a full range of national fundraising consulting services. We will develop, in close coordination with your campaign team, a realistic fundraising and donor outreach plan that details all the operational elements and goals of the campaign's fundraising operation. The Politics Company Inc. can turn your campaign into an effective and efficient political fundraising machine.
National Fundraising Consulting
Circle of Friends Fundraising Consulting
Text Message Fundraising
Email Fundraising
Facebook Fundraising Ads
Twitter Blue Slide Messaging
IP Fundraising Ads
YouTube Video Fundraising Ads
Google Fundraising Ads
Fundraising Ad Graphics, GIFs & Video Design
Labor Unions & Interest Groups PAC Fundraising
Fundraising Strategies & Fundraising Set Up Services
Candidate Fundraising Calling Systems & Training
Integrating Phone Burner or Call Time AI for Donor Outreach
Fundraising Message & Script Development
Democratic Donor Database Development
Professional Donor Call Sheet
Staff, Interns & Volunteer Recruitment
Candidate & Staff Fundraising Training
Fundraising Pledges Tracking Systems
Digital Fundraising Strategies
The Politics Company Inc. team designs and crafts digital ads, emails and text messaging to create a narrative for the campaign that is positive, emotionally motivating activating small and high dollar donors to contribute to Democratic candidates. Treating donors with respect is one of the keys to a campaign's fundraising success. The Politics Company Inc. team works closely with our clients and their campaign teams to design strategic messaging and paid ads that benefits the campaign with donations, volunteers and online activism.
Digital Ads | Facebook Ads | IP Ads | Google Ads | YouTube Ads
Designing Emotionally Motivating Email, Digital Ads & Text Messaging that Resonates with and Engages Donors, Activists & Voters
Targeting with the latest Digital Analytics, Mechanics & Tactics
Stunning Graphics that Attract & Engage
Issue Engagement | Online Petitions & Polls
Small & High Dollar Donors' Email & Text Messaging Targeting
Campaign Strategy, Messaging, Branding, Planning, Budgeting & Timeline
The Politics Company Inc. team will develop a realistic campaign and fundraising plan that details all the operational elements and goals of the campaign. Developing a written campaign and finance plan will be one of the most important aspects of your campaign.
Campaign Strategy, Plan, Budget & Timeline Development
Strategic Messaging
Building Winning Campaign Consultancy Teams
Hiring Campaign Staff
Name Recognition Building Strategies
Branding & Brand Positioning
Opposition Research
Opposition Psychoanalysis
Baseline & Tracking Polls
Advertising
Logo Development
Website Design & Development
Candidate Biography Development
Candidate Stump Speech Development
Labor Unions & Interest Group Endorsements
Grassroots Campaigning & Field Management
Grassroots Volunteer Phone Banking & Door to Door Campaigning
Volunteers & Interns Recruitment
Exacted Strategies for Winning Democratic Primaries
Voter Database Modeling, Targeting, Segmentation & Analytics
Candidate Biography Video Filming & Editing Services
Initial Video & Photography Shoot
Speech & Debate Practice
Candidate Scheduling
Campaign Infrastructure Set Up & Management
FEC Compliance & Initial FEC Filings
Voter Modeling, Targeting, Segmenting & Analytics
Professional voter modeling, targeting & segmenting must be one of the top priorities for a campaign. The Politics Company Inc. team puts deep thought into analyzing voter data to create the campaign's targeted voter database and segmentation models to win Democratic primaries or to defeat incumbent Republicans. Targeting voters with strategic messaging is key to running a competitive campaign and winning.
Voter Modeling & Targeting Analysis
Voter Analytics & Segmentation Modeling
Voter File Data Matching
Micro Targeting
The Politics Company Inc. partners with NGPVAN, Target Smart & L2 Solutions for Voter Data
Targeting Strategies to Win Democratic Primaries
Targeting Strategies to Defeat Incumbent Republicans
Persuade, Switch & Keep Voter Strategies
At The Politics Company Inc., we know that voter data must drive a campaign and be a top priority. Voter modeling, targeting, segmenting and analytics are main keys to making campaigns competitive and winning.
Paid TV, Cable & Digital Advertising
The Politics Company Inc. combines the art of political messaging and digital media design to create ads with targeted ad buys and layered communications to surround the voter with multiple ads driving the candidate's message home that turn into votes on election day.
TV & Cable Targeting | Set-Top Box
A set-top box (STB) is an information device that enables content from a cable or satellite signal to be displayed on a television. Using set-top box data allows you to target specific voters by matching data with the campaign's voter file. Another example of how The Politics Company Inc. can add another affordable advertising layer to persuade voters.
Connected TV Advertising | Live Stream Ads | TV News Ads Adjacencies
Connected TV (CTV) / live stream ads is a form of digital advertising that appears within streaming content. For example, it includes ads shown alongside TV shows or livestreams viewed on streaming devices. TV News Ads Adjacencies should also be considered, if the campaign has financial resources, as another way to get the campaign's messages in front of voters.
Targeted Digital & Social Advertising
Social media advertising is a type of digital marketing that utilizes social networks such as Facebook, Twitter, Instagram, Linked In, YouTube, Google, etc. to deliver paid ads to the campaign's targeted voters.
By leveraging various voter data sources, like NGPVAN, Target Smart, L2 Solutions, and other consumer data, Democratic campaigns are able to micro target their voters and deliver personalized content based on demographics and user behavior.
Internet Protocol Ads
IP Advertising allows campaigns to put ads onto computer desktops, laptops, mobile phones when voters' devices are connected to the internet. This allows you to target audiences by IP address, or location. Campaigns can put targeted ads in front of a specific voter by sending advertisements to the IP addresses accessing that network.
Text Messaging
Text messaging is one of the best and most affordable ways of getting the candidate's message and ads in front of voters. The Politics Company Inc. partners with Scale to Win | Spoke for text messaging services.
Winning
Our mission is to elect Democrats at all levels by using our expertise to design political messaging combined with paid media that resonates with voters to earn their votes.
Campaign Communications & Press Outreach
Building a campaign communications database professionally is one of the most important parts of the initial campaign infrastructure set up. Then, have a plan in place to constantly add and update individual contact information in the campaign communications database on a daily basis.
Campaign Communications & Crisis Communications
Press Outreach & Earned Media
Designing & Writing Effective Press Releases
Social Media Influencers Outreach
Online, Email, Text & Social Networking Communications
Facebook, Twitter & Instagram Communications
Email Newsletters | Sharing the Good News of the Campaign
Voters | Donors | Volunteers | Supporters | Labor Leaders | Democratic Party Leaders | Interest Groups Leaders | Social Media Influencers | Community Leaders | Senior Citizens | Students | Democratic Congressional Campaign Committee | Democratic Senatorial Campaign Committee | Democratic National Committee | Press | News Media | Political Reporters | Bloggers | Etc.